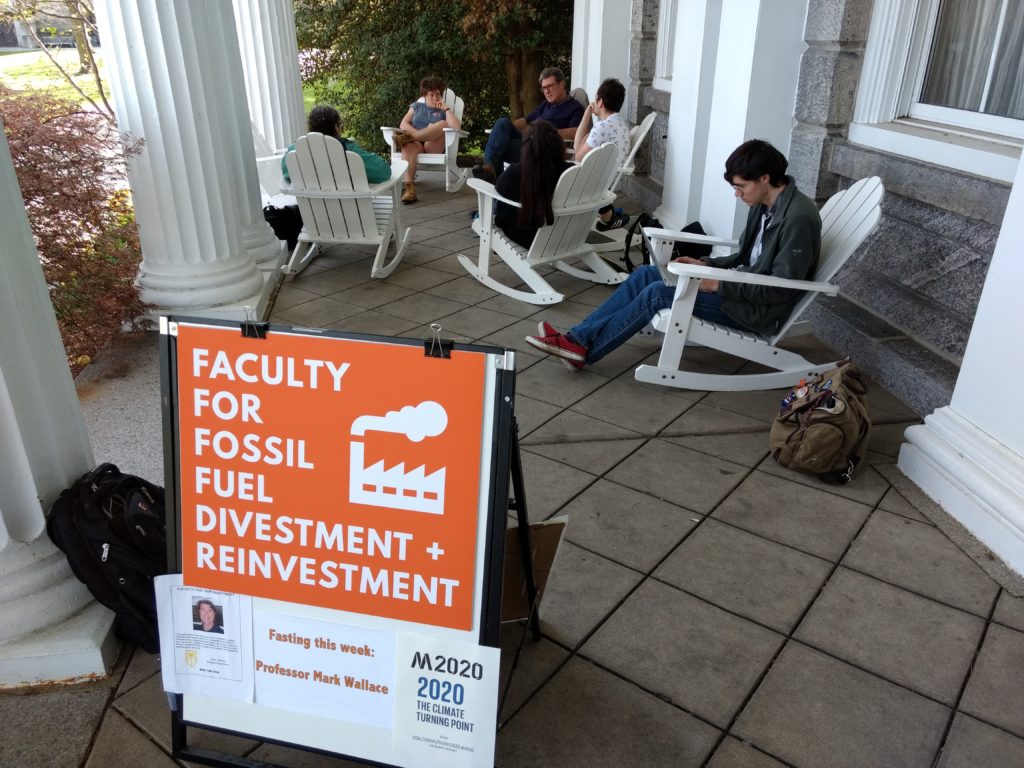 SwatDivest is a collection of faculty and staff members at Swarthmore College allied with the student group Sunrise Swarthmore (formerly Mountain Justice) the student body and many alumni in calling on the Board of Managers to divest the College's $2 billion dollar endowment of holdings in fossil fuel companies. Mountain Justice launched the global fossil fuel divestment campaign at Swarthmore in 2012.
Swarthmore College is a selective, undergraduate, liberal arts college with Quaker roots located southwest of Philadelphia on land that is the homeland of the Lenni-Lenape tribe. 
Faculty and staff have different reasons for calling for fossil fuel divestment. We all feel fortunate to work at an institution of higher learning that identifies ethical intelligence and the common good as guiding principles. Some feel that to seek to advance and profit from businesses and practices that endanger our students, marginalized people the world over, and the College itself departs from values on which the institution was founded. Others feel that fossil fuel investments violate the educational mission of the College, especially given the advanced state of climate science. Still others feel that the Board of Managers' position undermine its fiduciary responsibility. Certainly, other rationales also motivate many faculty and staff to call for divestment.
To learn more about divestment efforts at Swarthmore College and to participate: 
If you are a faculty or staff member at Swarthmore College and would like to join the SwatDivest email list, or if you are an alum seeking to get involved, contact Professor Lee Smithey at lsmithe1.